Lucilia caesar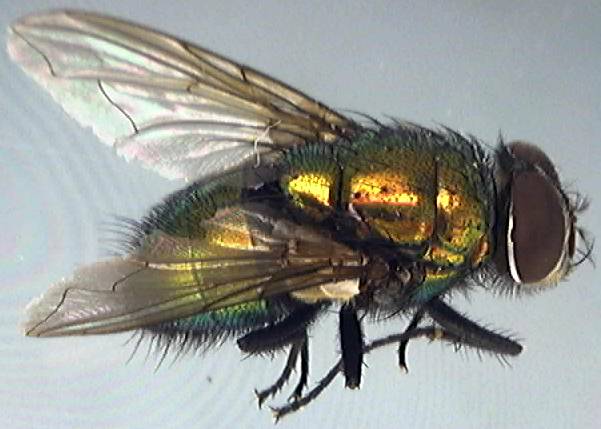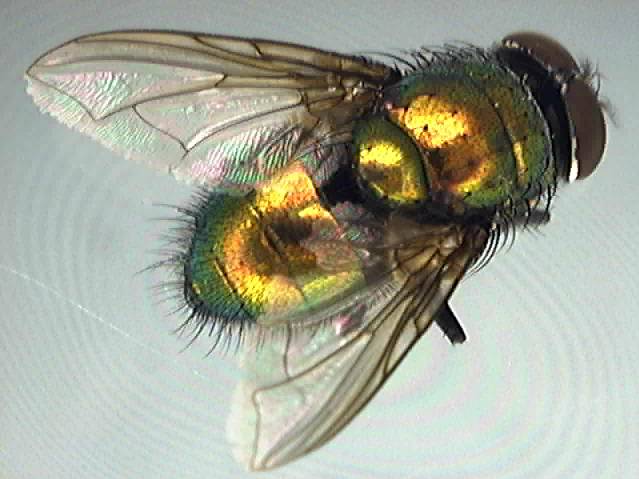 This picture is of Lucilia_caesar captured in the Sheffield area of South Yorkshire UK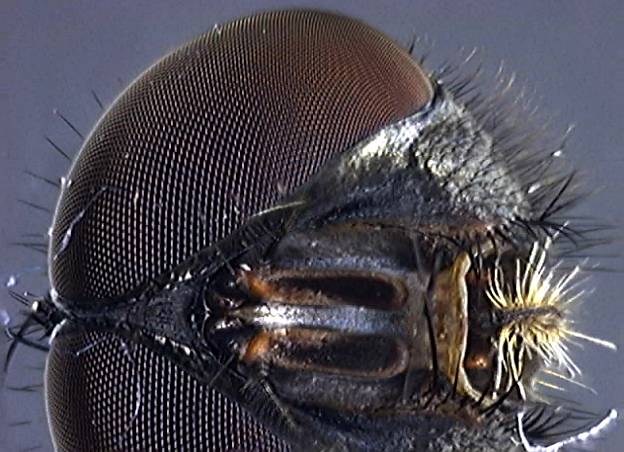 The arista of the upper antenna above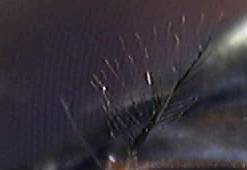 The male genetalia from the side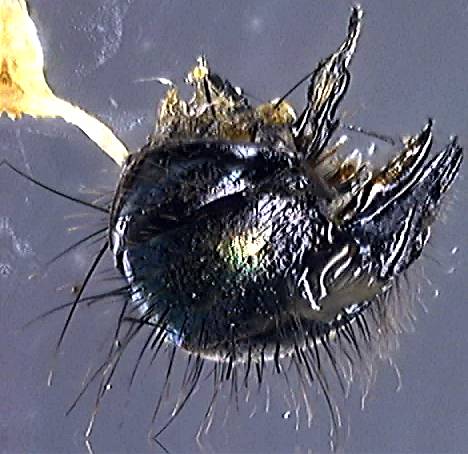 I have taken 4 pictures starting from the apex of the hypopygium.
2. After quite a wide gap comes this pair of pale processes with a short darker one inbitween.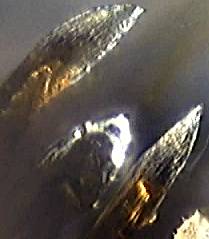 3. Followed by a pair of processes with spines on the end, with the base of an unpaired object.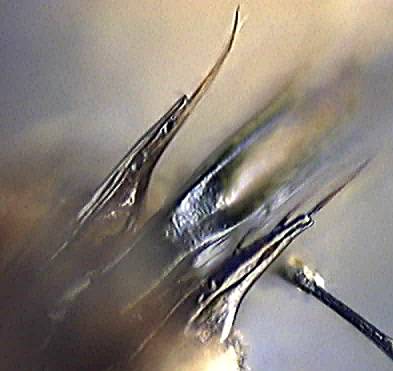 4. Finally the large unpaired process which I take to be the penis, phalus or aedagius, I'm not sure of the spelling.